Goglio Academy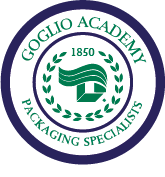 Aware of the fact that training and skills updating are the key points and critical factors to ensure the company competition, Goglio created the Goglio Academy.
All training actions and courses launched by Goglio Academy have the aim to constitute a training center for multifunctional topics concerning packaging products, point of reference for professional updating not only among Goglio employees, but also in the future, for external institutions.
The covered themes include different aspects as:
single-topic courses about materials and packaging lines for technical and commercial staff
technical support structure for commercial staff, always updated and in line with technologic innovations in order to emphasize Goglio complete offer, including both packaging materials and packaging lines
know-how sharing with other Goglio Group companies in specific updating meetings about development of new products and applications
cooperation with educational institutions (universities and high-schools) for stage/training/local projects to connect schools with companies (es. Progetto Generazione d'Industria with UNIVA Varese, Italy)
sharing research and development projects with Universities and Research Institutes
information exchange with customers.