Fres-co Aseptic System®, integrated bulk aseptic packaging system
Fres-co Aseptic System
Aseptic packaging allows products to be processed and kept at room temperature without preservatives, maintaining organoleptic properties, taste and nutritional values unchanged for long periods of time.
In this way no refrigeration is required with great energy savings.
Aseptic bags from 3 to 1500 liters
SIZES
---
A complete line of aseptic bags, available in several barrier choises of multilayer laminates and/or co-extruded films,
with a capacity up to 1500 liters, suitable for aseptically processed products,
which need to be filled, stored, and distributed at room temperature.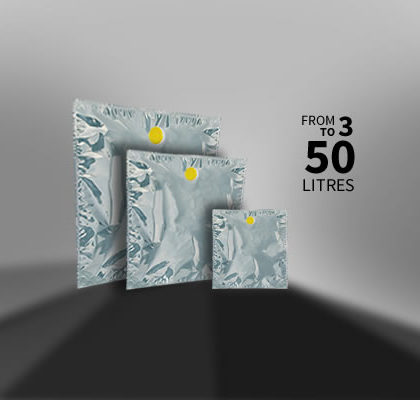 Bag-in-box from 3 to 50 liters
A complete range of bags for bag-in-box, available from 3 to 50 liter sizes. Suitable for efficient filling and dispensing of fresh, ESL (extended shelf life) and aseptic liquid food and non-food products. Bags are available in different barrier choices and with several fitment types, ideal for catering, food service and retail distribution.
Barrier range
MATERIAL COMPOSITION
---
Our aseptic bags are produced in Class ISO 8 / ISO 6 cleanroom and are available in several barrier choices of multilayer laminated and/or co-extruded films,
combined with a wide range of spouts and gamma rays treated to achieve the necessary sterilization degree.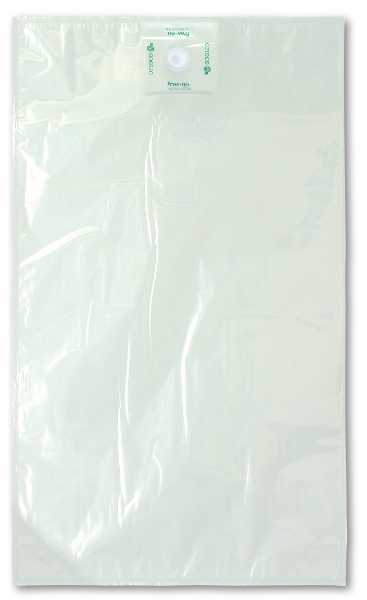 Fleximide
Basic barrier
Clear film structure for ESL (Extended Shelf Life), fresh, chilled and frozen ...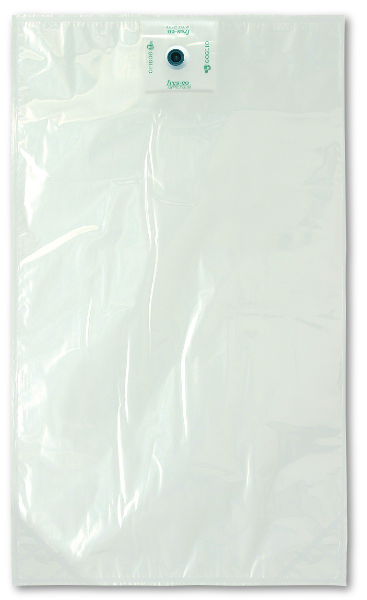 Flexiglass
Standard Barrier
Clear film structure, standard barrier. Suitable for aseptic preservation of concentrates, sauces, ...
Polivel.2
Standard Barrier
Standard barrier metallized film structure, also available in Blue Line version. Suitable ...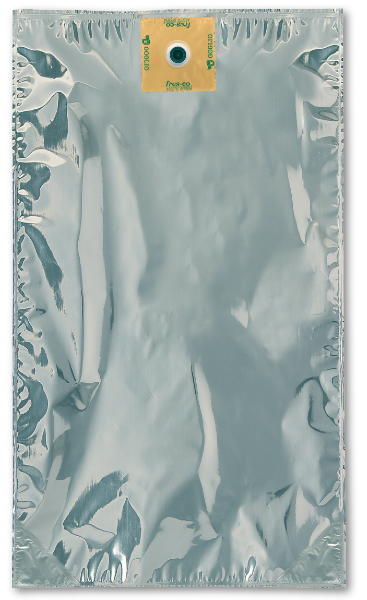 Flexgold
High Barrier
High barrier film structure, metallized and co-extruded laminate, suitable for preservation of ...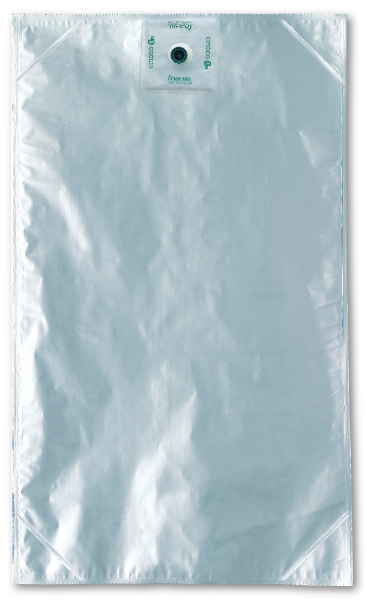 Flexi-Al
Extra-High Barrier
Extra-high barrier film structure with aluminum foil – also in Blue Line

Tailor-made solutions for processed food
FIELD OF APPLICATION
---
A complete line of aseptic bags for a wide range of food products, as tomato concentrate, paste and pulp, fruit and vegetable juices, concentrates and diced.
Plastic accessories from 1 to 3 inches
SPOUTS
---
A wide range of injection molded spouts and fitments, produced in our Polymer Division, is available to suit filling lines and final user requirements.
Fres-co Aseptic System
DISCOVER THE WORLD OF ASEPTIC