Valves
Integrated degassing system for flexible packaging.
The one-way degassing valve, originally invented and developed by Goglio, has given an important contribution to the development of flexible packaging. Itis produced using raw materials approved by European authorities, the FDA and the Japanese Ministry of Health. It is generally used to release gases produced within a package and at the same time avoiding the product to get in touch with the external air.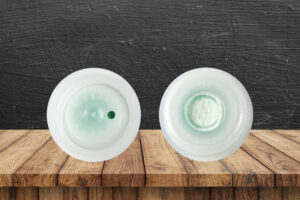 Low opening pressure
For a light puffing effect, suitable for slight degassing products.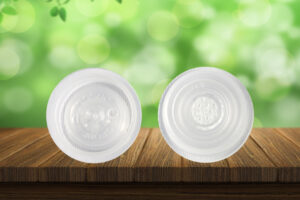 Recyclable
Monomaterial valve, for 100% recyclable packages.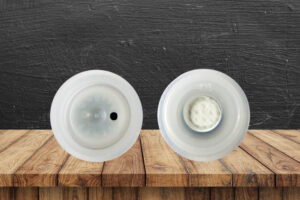 Extra filter
For extra fine powder products.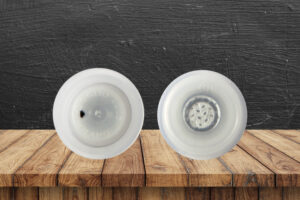 TNT filter
Suitable for wet or solid products with preserving liquids. Available also with plate in PP.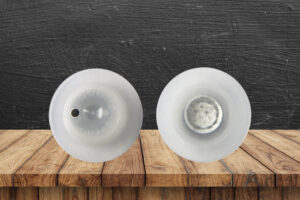 Outer
The original type, appreciated for its final package aesthetics.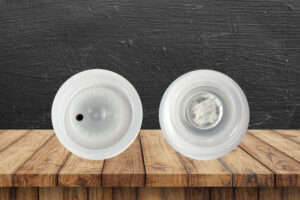 Inner
The most popular type, hidden under the laminate.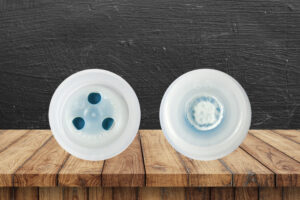 High pressure
For rigid or semi-rigid packages, bearing significant pressure changes.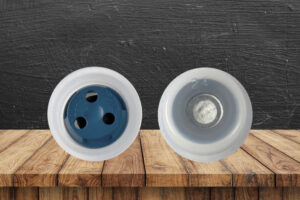 Detectable
Guarantees the absence of contaminants inside the packed products.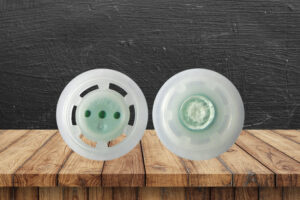 Ultrasonic sealing
Ultrasonic welding technology to shorten sealing time: uniformity and productive efficiency.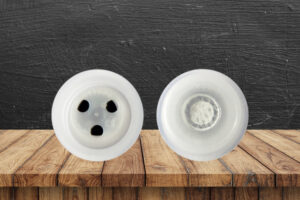 High-flow
Suitable for highly degassing products or for palletization of big bags.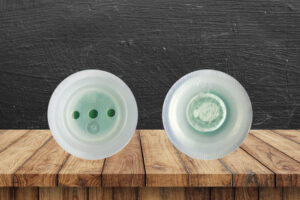 Thin
The smallest and thinnest type, for a low impact on the package.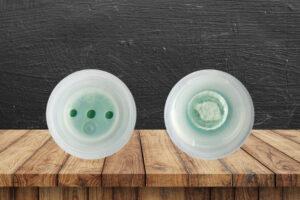 MUSS
The smallest valve, suitable for ultrasonic sealing.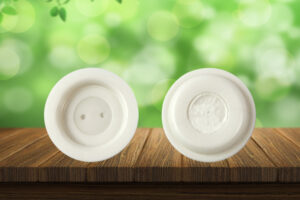 Bio
The original patented for biodegradable materials. It is interchangeable with the Thin type.